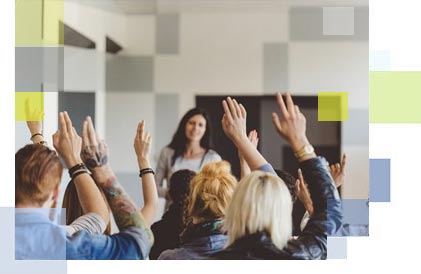 Our Campus Placement & Pre-Placement Training vertical provides unique and unmatched services aiming to benefit Corporate, Institutes/Colleges and Students equally.
We take an exhaustive but intensive approach right from evaluation of graduating students to recommending pre-placement training ensuring students getting their dream job during campus recruitment, recommending & ensuring availability of best Campuses to organization enabling them to get required talented qualified pool well on time with minimum cost and working along with College to increase & improve the overall Campus Placement scenario resulting into more quality admissions.
To support its strategic growth and scaling up to a new heights an institute need high expertise in planned inventions ensuring overall evaluation and recommending development plans of its graduating students resulting into higher qualitative & quantitative Campus recruitment. It is important to ensure preparedness in the students in cracking their dream job during campus or off-campus recruitment.
HR India Solutions understand & respect the needs of all three entities "Organization-College-Students" and takes a holistic approach in full-filling their respective objectives.
We ensure to deliver following unique value proposition for each one of them: