Dream Jobz Consulting holds the team of experienced professionals who are equipped with the latest industry knowledge and insights. Our consultants are committed to conduct strong R&D, track key industry trends and continuously innovate their approach to evolve with the time. All our consultants hold prior experience in handling HR consulting services for high-level management roles. At Dream Jobz , we thoroughly prepare them to be problem solvers and to think 'out of the box'. Our team works as a trusted partner to clients were they maintain the norms of information security and quality management. Our business experience and genuineness make us recognize the worth of building cordial and respectful relationships with both our clients and candidates.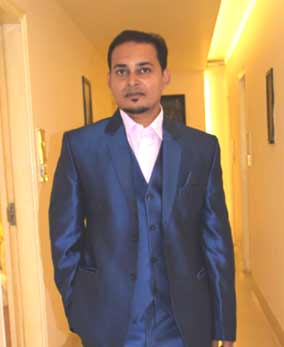 Mr. Javed Ahmad Khan
Managing Director & Founder DJC Group
Managing Director & Founder's Message: - Hiring new recruits is a time-consuming & an expensive process. For a growing business, making the right choices can be the difference between long-term success & failure. A wrong person could knock morale & cause disquiet, whereas the right person can provide impetus, inspiration & fill the gaps in your business. The art of picking the right talent for your organization is exemplified by the skills, expertise and knowledge of our consultants. Relationships are crucial in recruiting. You have to find ways to make all the moving parts of the process run smoothly between yourself, candidates, employers, and your co-workers. Any tension or miscommunication can lead to disaster. It takes a lot of patience and understanding to keep everyone working as a team toward the same goal: fill those positions.
Recruitment is a very crucial aspect of Human Resource that is sometimes neglected. It is very important for any Organization to hire the right kind of resource for the right kind of Job. Dream Jobz Consulting is a one stop shop for all your HR requirements.
We have the business processes in place to identify resources at all levels – top rung talent, middle management, entry level professionals and professionals on contractual terms. We are committed to help the companies grow by working closely with them and delivering premium services. Thanks!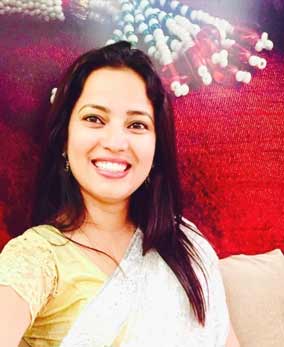 Dr. Shaba Alam Khan
Director Operations & Training
Experienced Corporate (HR) Trainer having excellent presentation and training abilities. She has a wonderful understanding of how to identify corporate training needs. Excels at Training Program design and development of associated Training Materials. Has dual Master's degree in the field of management and Business (HR and IB) and almost 11 years of qualitative experience working as HR Head(Manager/Trainer/Owner). A very fine personality, perfect blend of knowledge and action.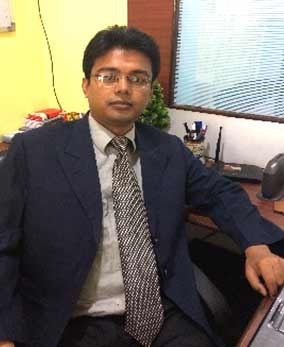 Mr. Surajit Saha
Manager-Talent Acquisition
"It's been quite a long-time spending with Dream Jobz Consulting and every time when I look back my earlier days in this consulting firm I feel nostalgic and astonished too that how it became a regular part of my life and influenced me a lot in every walk of my life whether in professional or personal one. Whenever I felt bad or good I went to my Boss (Mr Javed) ;at the drop of a hat and shared my feelings and he ensured me every time with probably the best possible way and that is far cry from other people or org. A trustworthy relation which has been created during my tenure would expect to be continued forever. Here in Dream Jobz a professional team, great atmosphere too amalgamate with each other; which gives me a boost, scope to enrich, nurture my skill and work is nothing like piece of cake. "
Mr. Asadullah Ansari
Team Lead-TA
"I am sharing some experience of my carrier with DJC group. When I had completed my graduation in 2013 and searching for Job, I got an opportunity to work with DJC, here I started my professional journey and I was not aware how long it will go but I learnt a lot from the beginning. Initially I was guided by Ms. Suporna (Manager), she guided me, she taught me the basic of recruitment, I enjoyed my Job. Later got promotion as Team Leader then I was guided by Mr. Surajit Saha (Manager), he taught me the leadership quality, and still I feel lucky that I have been guided by my MD Mr.Javed Khan, who is always beside me since beginning.
Thought so many time why shouldn't change but always something new was there to learn, and another thing that I got a great team member whose passion is work.
Still I am with DJC group and hope for a long journey,
At last one thing want to say It's like A KIWI FRUIT Looks Different Test Yummy."