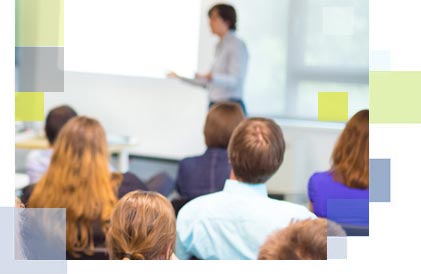 The Corporate Trainings @ Dream Jobz Consulting is a business solutions provider serving the needs of businesses and individuals. The process of refining your business never ends. There is always something that can be learned that will enhance your company, your processes your employee relations or another aspect of your business. At times, it can be difficult to define the areas in which refinement is needed. For that purpose, corporate trainings are available. Corporate training programs are a great way to increase the effectiveness of your company.
We offer you an enviable opportunity to make training completely your own. Whether you are an individual seeking career enhancement or a business or organization seeking professional development opportunities for your employees, Dream Jobz Consulting stands ready to assist in your growth.
With new recruits and retrained current personnel, your company won't just be reorganized, it will be revitalized. Once the talent has been identified and allocated, we can assist all parties involved with the integration process and continue to be a part of your company's growth.
Our Training Program is headed by Dr. Shaba Alam Khan.
Few of our Training Courses –
HR Generalist Practical Training
Special HR Interview guidance program
Human Resource Recruitment Training
Sales Training
Customer Service Training
For more information please mail your query – shaba@dreamjobz.co.in Or Call @ +91-923-4577-404 / 700-4625-617
Enquiry Form